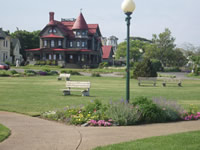 Lamps and benches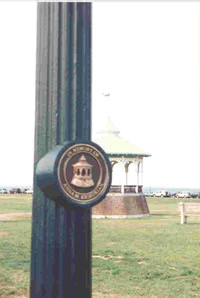 Ocean Park Lamp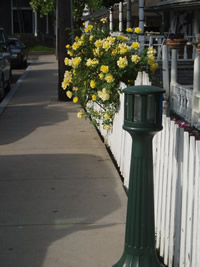 Lights on Kennebec Avenue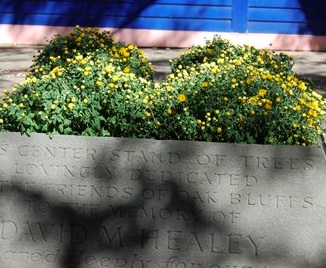 Healey Square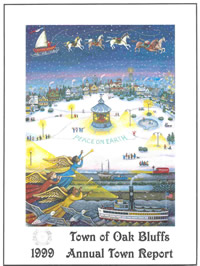 Print of Jacob Knight "Peace on Earth" painting of Ocean Park
Past and Current Projects
Flowers purchased and planted throughout town; in buckets, in the post office planters, at the SSA, in Farland Square, on the harbor and at the library.
Christmas greens filled buckets and window boxes, and bright red bows wrapped around light posts.
Selling Prints of the Jacob Knight "Peace on Earth" painting of Ocean Park to raise funds.
Funds raised for Ocean Park and contributed toward new sidewalks, improvements to the band stand and wading pool.
Memorial lights were dedicated and placed on Circuit Ave., at Post Office Square, on Ocean Park and along the harbor.
Hundreds of benches were dedicated and placed throughout town.
Bricks have been placed around the bandstand in honor, memory or in celebration.
Lights were installed on Kennebec Ave.

Current Projects Include
Annual plantings and irrigation for Healey Square installed by Crossland Landscape

Christmas decorations
Support for Information booth maintenance and repair

Restoration and maintenance of 'Welcome to Oak Bluffs' sign

Support for new lanterns to be installed along Sea View Avenue